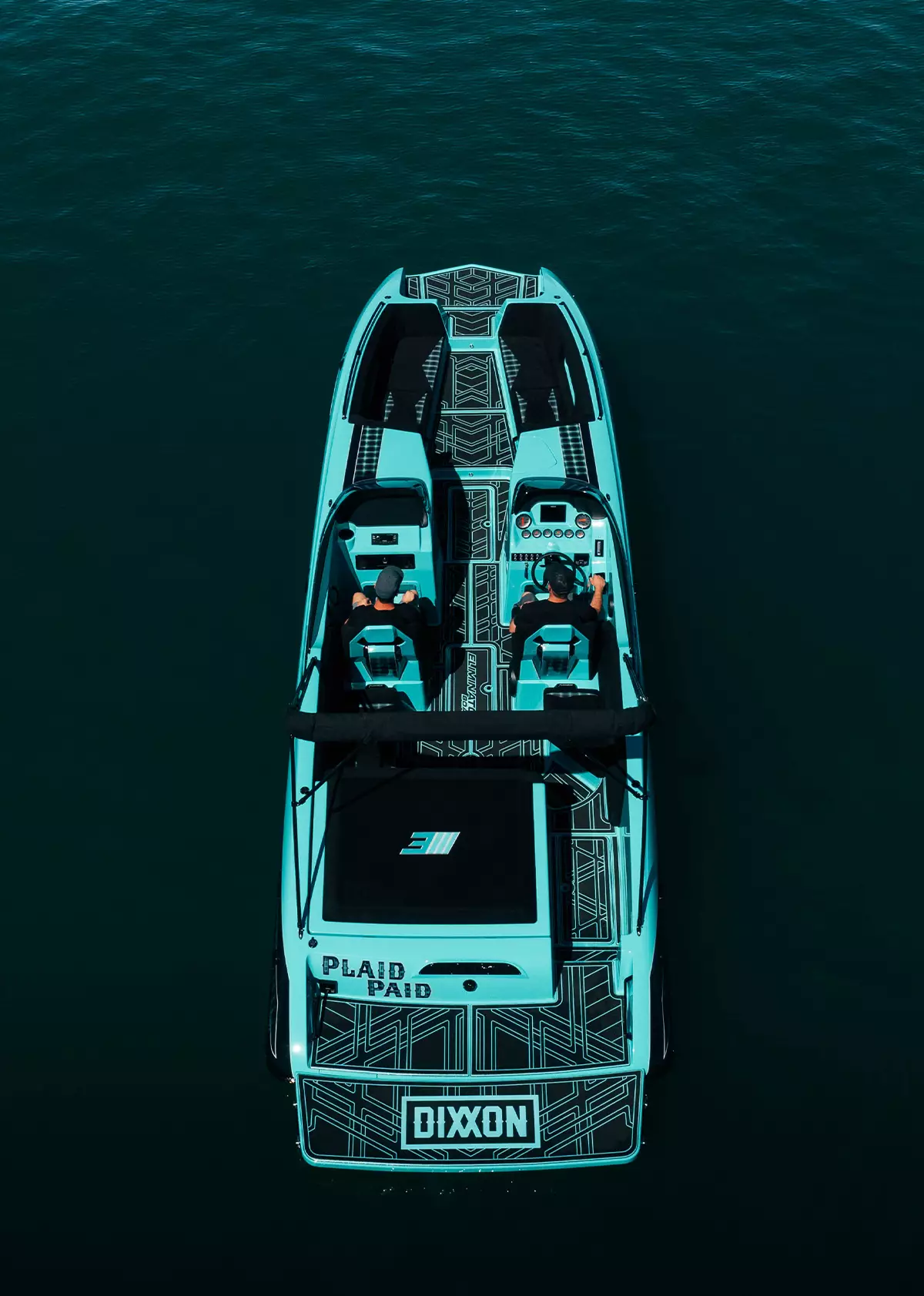 Elegant performance with room for everyone.
The Eliminator Fundeck will get you and your group there fast and look good doing it. Features include composite hull construction, DTS controls, suedes, kicker stereo, built in insulated ice chest, dining table, and foot shower.
Standard Features
Composite Hull
Construction
Built-In Insulated
Cooler
Fundeck Models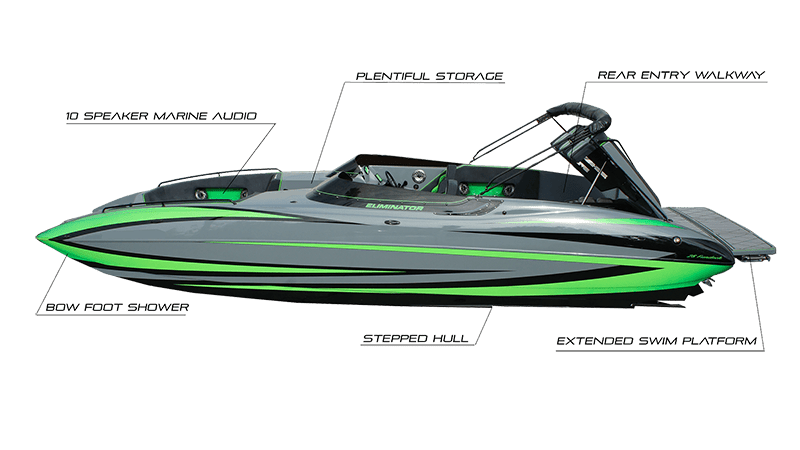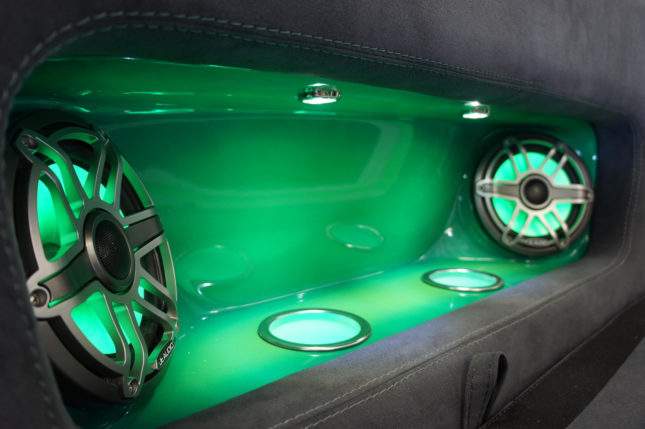 Living Loud
Entertainment is not an option, it comes standard.
Our exclusive audio packages from Kicker, and wet sounds come with 10 6.5" speakers and two 10" sub woofers paired to the latest in marine Bluetooth technology.
Outside of the boat? Not a problem. With our front or rear mounted remotes you'll have the ultimate control.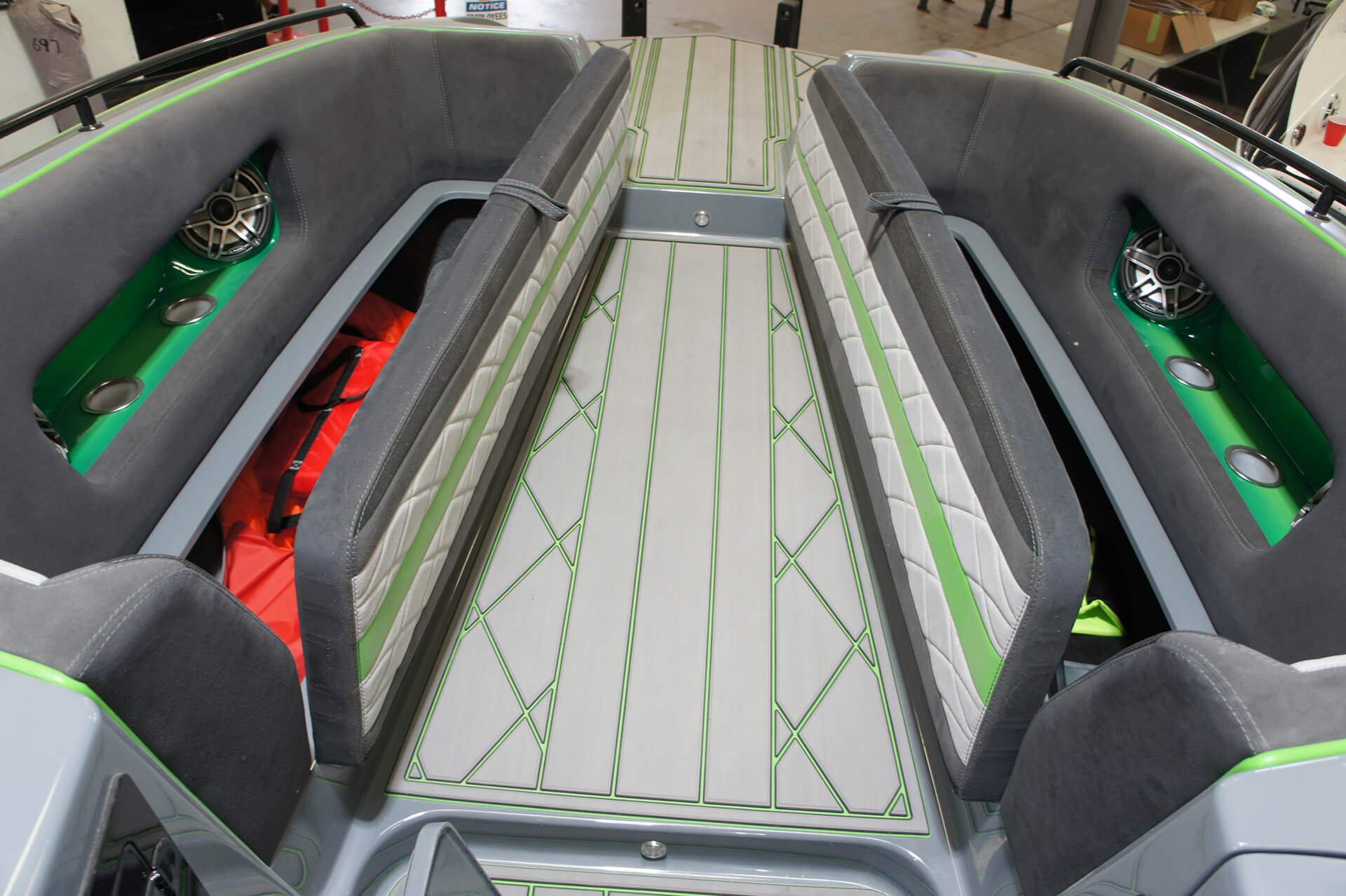 Room For More
When it comes to storage, we've got you covered. The 28′ Fundeck has storage under virtually every seat.
Our storage cabinets at the helm are the biggest in its class.
The twin foot locker storage is big enough for your 10×10 pop up canopy.
What about food and drink storage? We've thought of that too!
Under our rear seat is a large built in insulated cooler with drain. Our insulated cooler is big enough for for a weekend worth of food and cold beverages.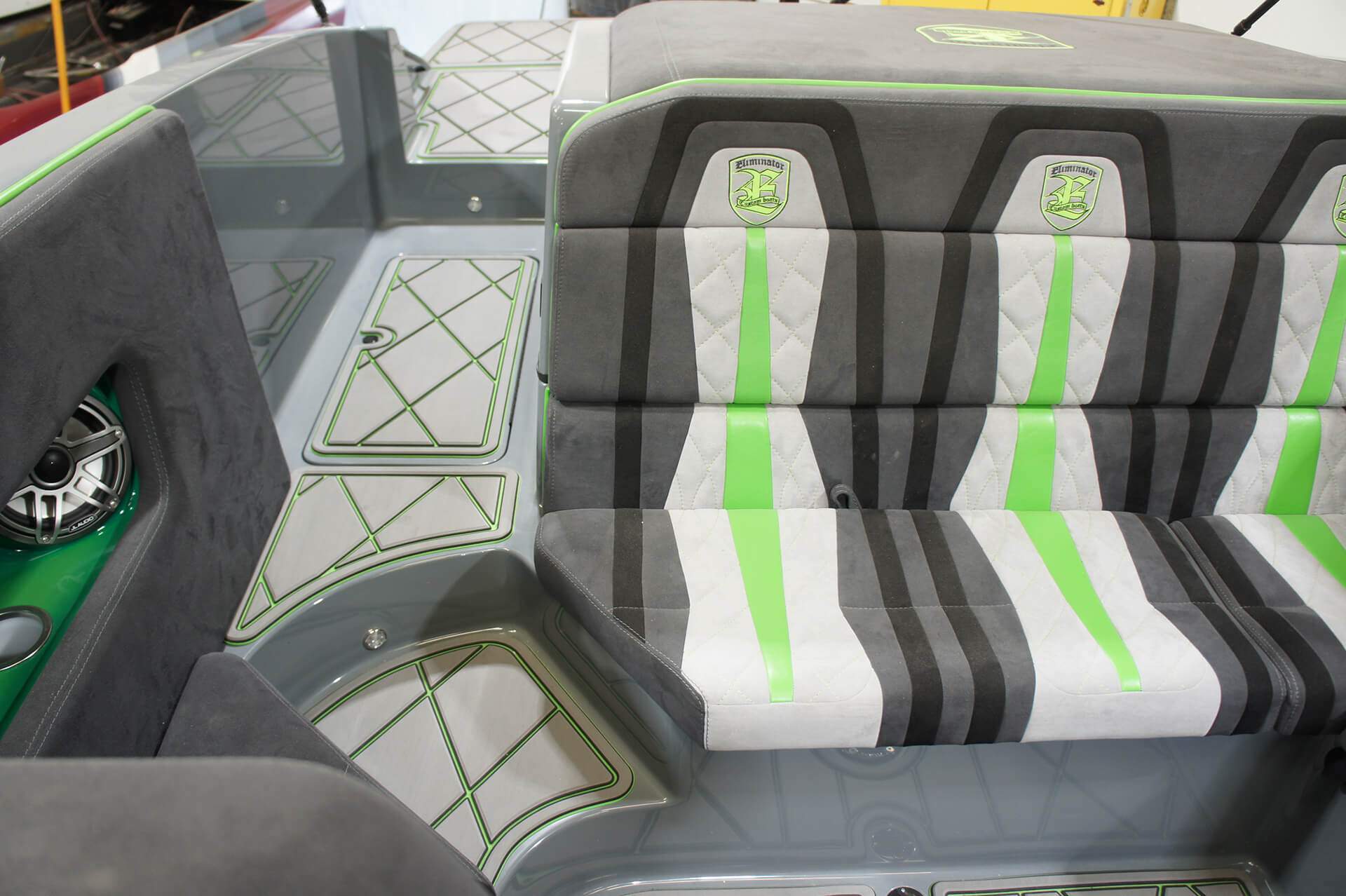 Welcome Aboard!
Our rear entry non slip and lighted walkway makes rear entry and swim platform access a breeze.
No more crawling over the hatch or stepping on seats.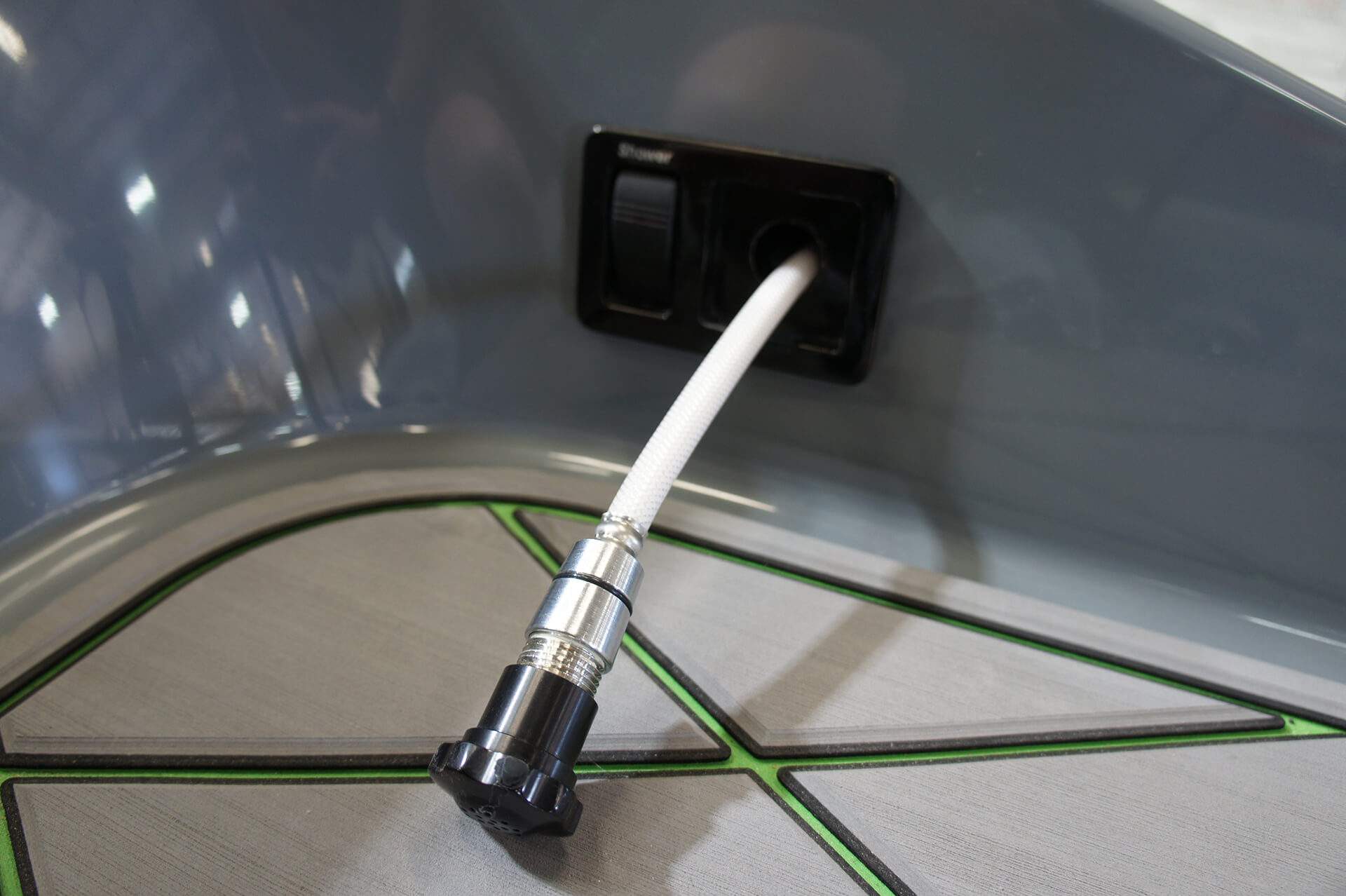 Wash Those Feet!
Our retractable bow foot shower will help keep your boat sand and dirt free.
With 8′ of hose you can shower off the sandy kids or even wash down the inside of your boat.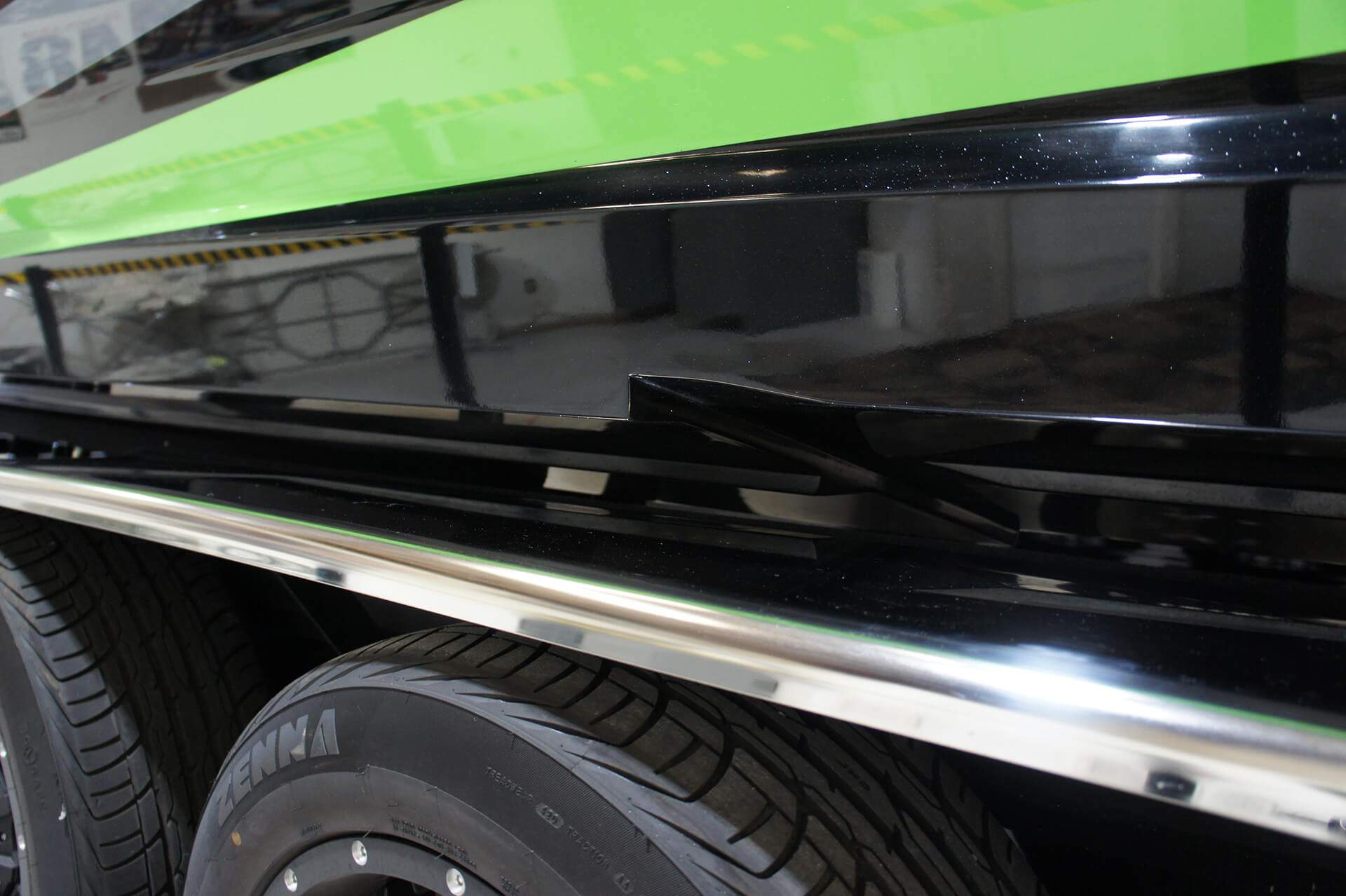 A Step Above The Rest
Our Stepped hull makes the Fundeck one of the most efficient decks on the market.
We have engineered the Fundeck to give you the most speed for the horsepower.
The step aerates the running surface making the hull less "sticky" improving mid range and top end speeds.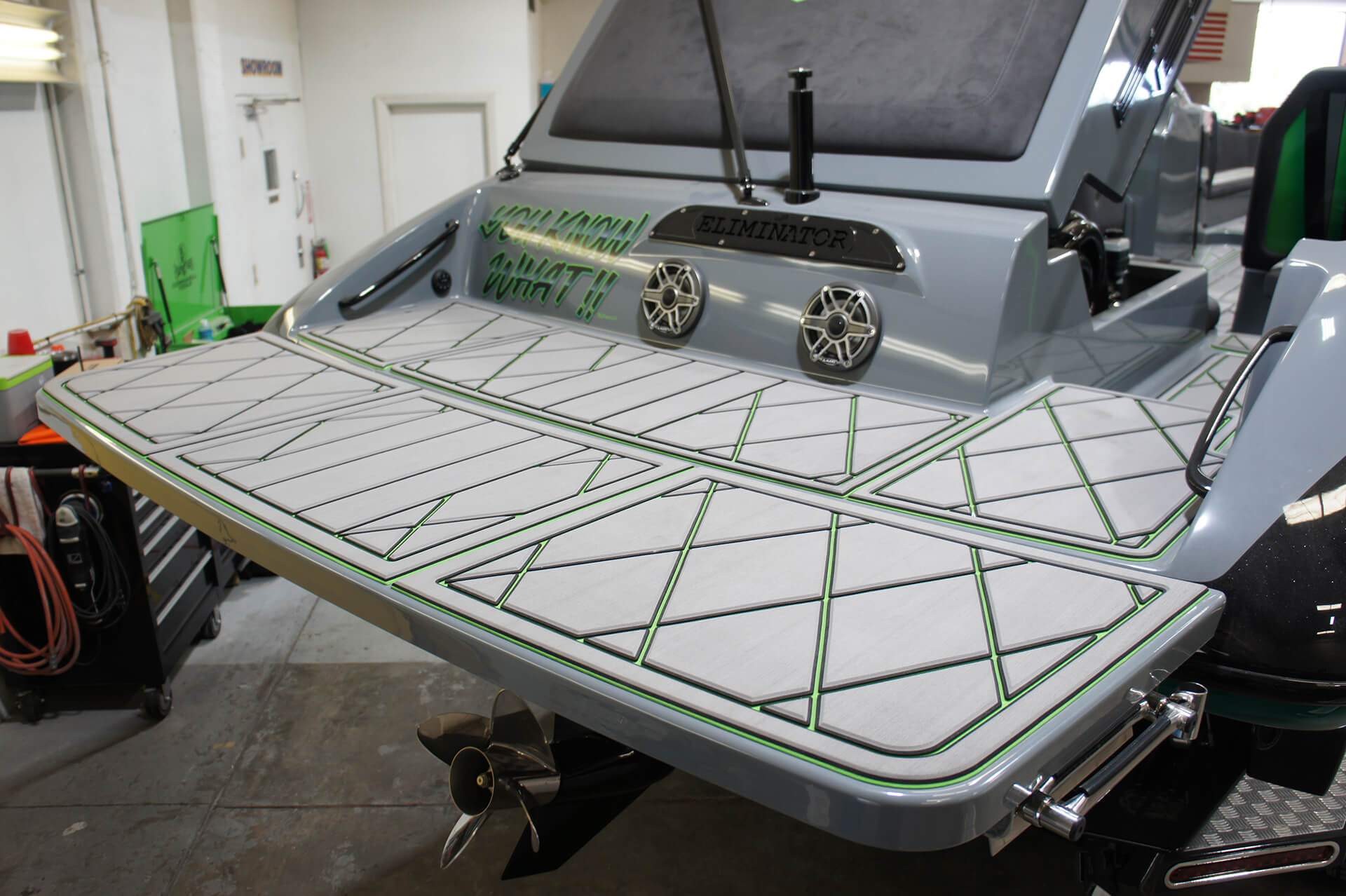 Extending The Fun.
Our new extended swim platform brings more room to the rear of the boat.
Whether you're on the back with friends and family or strapping your feet to your wakeboard, the extended swim platform makes for a great all around addition to the Fundeck.
Features twin boarding ladders on either side.